Stop in to the new Titletown District, across the street from Lambeau Field! With a variety of food and drinks, as well as adventurous play-spaces, there is something for everyone year-round!
Game-Day Festivities
Being across from the stadium, the Titletown District provides the free, public pre-game entertainment and activities to get you excited for the game! Starting four hours before the game, you'll find live music from a variety of local bands, as well as activities for fans of all ages! Or enjoy food and drink specials across all of the Titletown District!
Recreation & Classes
The Titletown District offers a variety of activities for all ages! You'll find a regulation football field, ping pong tables, bocce ball, and foosball available for all to play. In the winter, part of the walkway transforms into an ice rink, and Arien's Hill becomes the center for tubing! There is also ice sculpting, a lightshow, and ice biking!
Titletown also works with local businesses and centers to bring to you a selection of classes. These class are subject to change every season, so you'll never get bored! Working with the Kroc Center, you can take a yoga class, or kick it up a notch with a variety of fitness boot camps! Even more classes are offered with the YMCA, including line dancing, Zumba, and so much more! There is something a class or activity for everyone!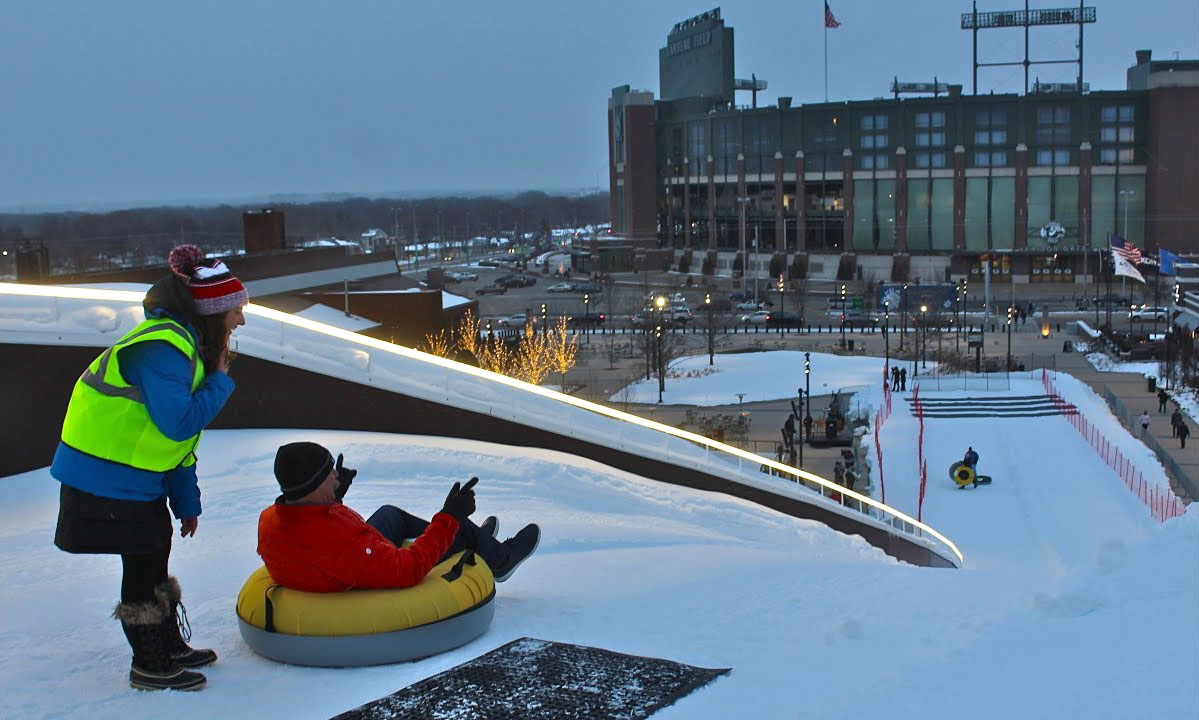 Dining & Drinks
Choose one of the four dining areas in the Titletown District to enjoy a unique dining experience.
46 Below is named after the freezing temperatures of the 1967 'Ice Bowl' NFL Championship. This unique, bistro café offers a delicious menu for all seasons. Featuring a wide selection of smoothies and coffees, as well as soups and wraps, you can cool off in the summer heat or stay warm in the freezing Wisconsin winters.
The Hinterland Brewery and Restaurant has a rich history of 20 years in the brewing industry. At their Titletown District location, stop in to enjoy one of their signature brews. You can also enjoy a large menu, boasting wood-fired pizza, craft burgers, and their famous fish tacos! Hinterland also offers an outdoor patio space, a beer-hall, and an upper-level 'High-Gravity' kitchen.
In the Lodge Kohler you will find unique two dining opportunities. Located on the first floor, you will find Leaps and Bounds. This café offers a broad selection of specialty coffees, salads, wraps, and even cocktails. For a truly special dining experience, head up to Lodge Kohler's fifth floor to find Tavern in the Sky. It will feel like you've stepped into a whole new world. Offering an open-style kitchen, open-flame rotisserie, and beautiful lounge seating, there is luxury at every turn. They also offer cigars, fine wines, and the option to dine on their outdoor terrace. What more could you ask for?
Whichever dining option you choose, there is no wrong answer! Enjoy the one-of-a-kind tastes found only in the Titletown District!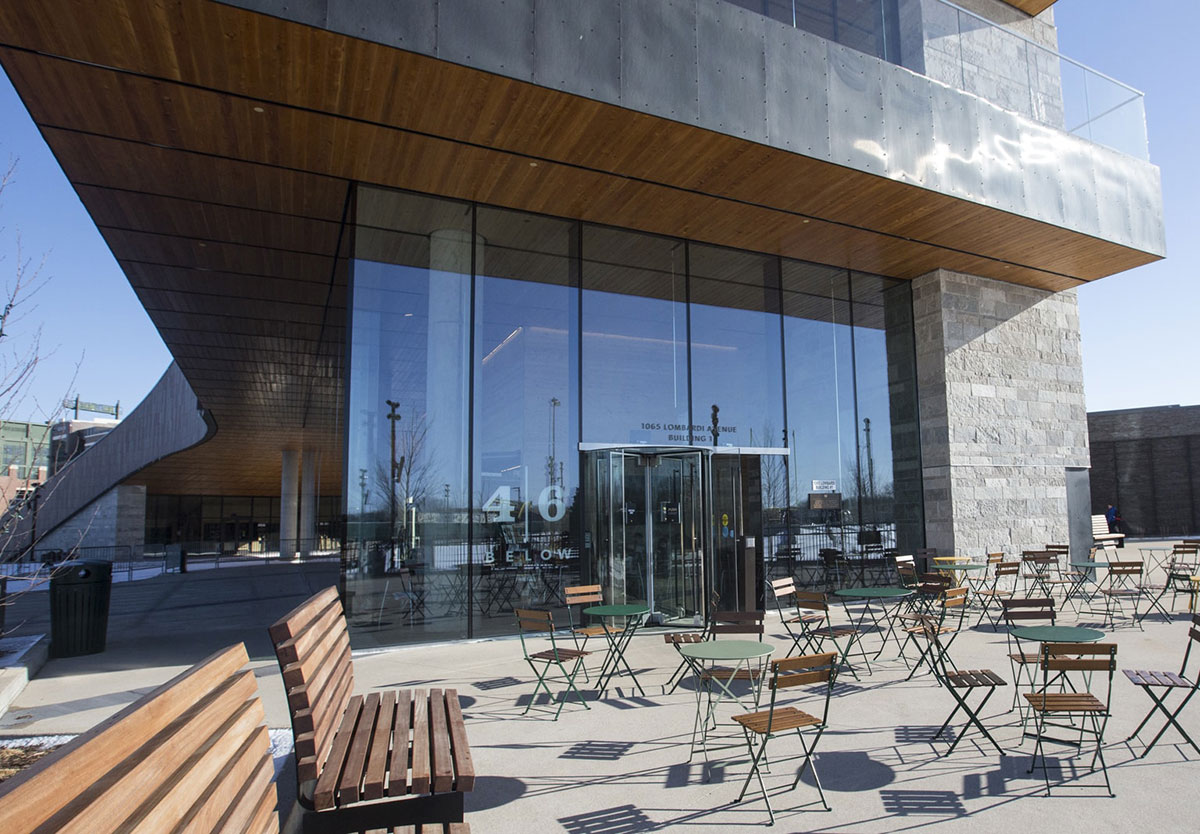 Shopping
If you want to remember your experiences at the Titletown District, look no further! There are currently two gift shops for you to peruse. The Huddle, located in the Lodge Kohler, offers a variety of gift items, snacks, and Wisconsin cheeses. The Hinterland Gift Shop is where you'll find Wisconsin-only beers, glassware, apparel, and an array of odds and ends.
Coming Soon! The Titletown District will be expanding their shopping options in their upcoming developments, so look forward to a growing selection of items!